Since time immemorial, the written word has transcended borders and writers who, either through economic migration, adventure, self-preservation, or the sanctity of their pen, have found refuge in new territories.
These new cities have become homes to the erudite ones who have enraptured us through their published works and literary talents.
Tyne and Wear in North-East England is no stranger to being a home to Black writers who have brought their distinct voices to shape the literary landscape and writing new narratives relevant to the current times.
This edition spotlights the new generation of Black Northern Writers who are contributing to the growth of literature in Tyne and Wear.
Tolu' A. Akinyemi
Tolu' A. Akinyemi (also known as Tolutoludo & the Lion of Newcastle) is a multi-award-winning author in the genre of poetry, short stories, children's literature, and essays. His works include Dead Lions Don't Roar (poetry, 2017); Unravel Your Hidden Gems (essays, 2018); Dead Dogs Don't Bark (poetry, 2018); Dead Cats Don't Meow (poetry, 2019); Never Play Games With the Devil (poetry, 2019); Inferno of Silence (short stories, 2020); A Booktiful Love (poetry, 2020); Black ≠ Inferior (poetry, 2021); Never Marry a Writer (poetry, 2021); Everybody Don Kolomental (poetry, 2021); I Wear Self-Confidence Like a Second Skin (children's literature, 2021); I Am Not a Troublemaker (children's literature, 2021); Born in Lockdown (poetry, 2021); A God in a Human Body (poetry, 2022); If You Have To Be Anything, Be Kind (children's literature, forthcoming – July 2022); Awaken Your Inner Lion, (essays, forthcoming – September 2022); You Need More Than Dreams (poetry, forthcoming – January 2023); and The Morning Cloud is Empty (poetry, forthcoming – March 2023).
A former headline act at Great Northern Slam, Havering Literary Festival, Crossing The Tyne Festival, and Feltonbury Arts and Music Festival, he also inspires large audiences through spoken word performances and has appeared as a keynote speaker in major forums and events. He facilitates creative writing master classes for many audiences.
His poems have appeared in the 57th issue (Volume 15, No. 1) of the Wilderness House Literary Review; The Writers Cafe Magazine Issue 18; GN Books; Lion and Lilac; Agape Review; Continue the Voice; My Woven Poetry; Black Moon Magazine; Calla Press; and elsewhere.
Tolu's poems have been analysed as being "poetry of uplift" by the journal of English Studies in Africa.
His books are based on a deep reality and often reflect relationships and life, featuring people he has met in his journey as a writer. His books have inspired many people to improve their performance and/or their circumstances. Tolu' has taken his poetry to the stage, performing his written word at many events. Through his writing and these performances, he supports business leaders, other aspiring authors, and people of all ages who are interested in reading and writing. Sales of the books have allowed Tolu' donate to charity, allowing him to make a difference where he feels it's important and showing that he lives by the words he puts to page.
He is a co-founder of Lion and Lilac, a UK-based arts organisation, and sits on the board of many organisations.
Degna Stone
Originally from the Midlands, Degna Stone is now based in Tyne and Wear. She is a co-founder and former Managing Editor of  Butcher's Dog poetry magazine, a Contributing Editor at The Rialto, and an associate artist with The Poetry Exchange. She is a fellow of The Complete Works and was the recipient of a Hawthornden Fellowship in 2019.
Magazine and online publications include: The Black Light Engine Room, Diamond Twig, Ink, Sweat & Tears, The Ofi Press and The Rialto. Appearances include: Durham Book Festival, Newcastle Poetry Festival, StAnza International Poetry Festival, Stoke Literary Festival, Leeds Lit Festival and BBC Radio 3s The Verb.
Her third pamphlet Handling Stolen Goods (Peepal Tree) explores issues of race and class, and her latest Weighing of the Heart (Blueprint) explores illness and love.
She received a major Northern Writers Award for her poetry in 2015, holds an MA in Creative Writing from Newcastle University, and is currently undertaking a PhD in Cultural Studies at Northumbria University.
Kayo Chingonyi
Kayo Chingonyi was born in Zambia in 1987, and moved to the UK at the age of six. He is the author of two pamphlets, and a fellow of the Complete Works programme for diversity and quality in British Poetry. In 2012, he was awarded a Geoffrey Dearmer Prize, and was Associate Poet at the Institute of Contemporary Arts (ICA) in 2015. His first full-length collection, Kumukanda, won the Dylan Thomas Prize and a Somerset Maugham Award. Kayo was a Burgess Fellow at the Centre for New Writing, University of Manchester before joining Durham University as Assistant Professor of Creative Writing.
He is a writer and presenter for the music and culture podcast Decode on Spotify, poetry editor at Bloomsbury, and his most recent collection A Blood Condition was shortlisted for the Forward Prize for Best Collection, the T.S. Eliot Prize, and the Costa Poetry Award.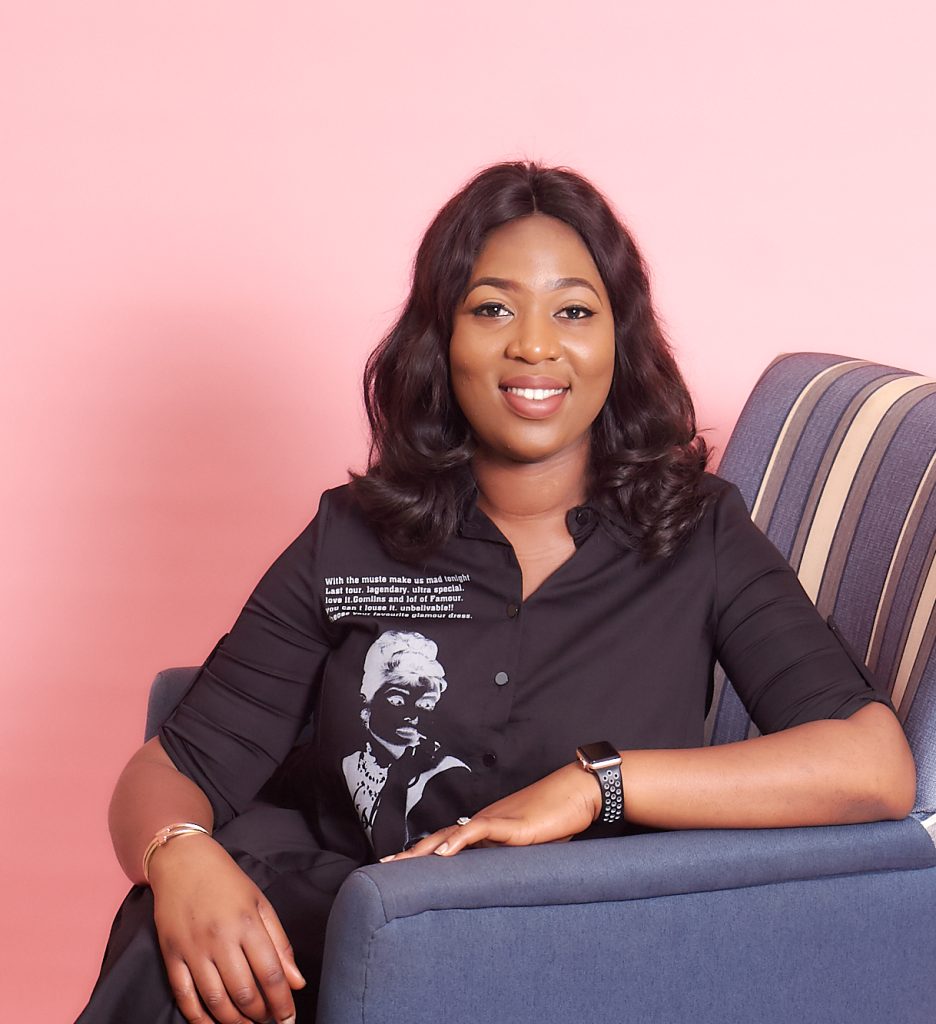 Omotayo Sangofadeji
Omotayo Sangofadeji is a financial consultant by day and a writer all the time. She has worked as a content creator for Tru Star Magazine. Her short stories have been published in several online publications including The Naked Convos and Stories.Ng.
Former headliner at the 13th Redefest Community Music Festival, she has also performed at several book reading events and Open Mic shows in North East England.
As a passionate gender equality advocate, she is the founder of Fight Against Rape, a Non-Profit Organisation that works to enlighten on consent, and help survivors of gender-based violence in Nigeria.
Ibrahim is a UK-based writer and editor from Nigeria. He grew up on his grandmother's storytelling of African folklore and thus fell in love with stories, and by extension, literature. He picked his first James Hadley Chase novel at 8; and for the love of stories, was done with both the Quran and the Bible by the time he was 10. After acing his JSC Exams in high school, however, he was forcibly sent to science class – science in Nigeria at the time was reserved for the 'best' students. Although he started publishing in 2016, it wasn't until 20 long years after being sent to science class before he finally found his way back to his passion, in March 2019, when he left a ten-year career in media and entertainment to become a full-time writer.

In that time, he has taken an array of writing courses, including a specialisation program offered by Wesleyan University and a specialised course offered by the University of Iowa, among others. He was selected for the January 2021 Tampered Press Writing Workshop, as well as the Perfecting Your Manuscript Workshop by Mmabasi's Legacy Literary Center. Also, in that time, his work has appeared in respectable platforms like Typehouse Literary Magazine, JMWW, the Chaffin Journal, Landlocked Magazine, Popula, Door is a Jar Magazine, Ake Review, Zone 3, Agbowó Magazine, Interpret Magazine, Black Muslim Reads Anthology, Analogies & Allegories Literary Magazine, Subsaharan Magazine, the Shallow Tales Review, the Decolonial Passage, Pollux Journal, Iman Collective, Bell Press, 100 Words of Solitude, the Journal of African Youth Literature, Sundial Magazine, and more.
In 2020, he won 2nd runner-up prize in #GogeAfrica20 Writing Contest, and 4th runner-up prize in Ibua Journal's Pack Light Series. His unpublished collection of short stories, Dear Descendant(s), was a finalist at the Moon City Fiction Prize (2021), also making the longlist of Dzanc Diverse Voices Prize (2020). In the ongoing 2022 Commonwealth Short Story Prize, he made it as far as the longlist. He has also been nominated for the Pushcart Prize, as well as the Best of the Net (thrice).

In addition to these, he did an internship at Okadabooks; he volunteers with Ayamba Litcast as a copywriter, editor and interviwer; he joined the Journal of African Youth Literature as a country rep and talent recruitment official, Bodega Magazine as a reader, and most recently, Lumiere Review as a prose editor. He was on the jury of REEL Foundation's 2020 Young Writer's Challenge for kids aged between 7 to 12, and he edited an anthology of the 15 best stories therein, published by Artmosterrific. He has also interviewed a number of literary stars including Frances Ogamba and Temitayo Olofinlua.

He writes from Newcastle upon Tyne, UK, and his work explores the human experience from an African perspective. He believes in the power of storytelling, not just for its entertainment, but more importantly, its unrivalled ability to shape minds across generations. He sees himself as a unique voice that is perhaps only one of the few opportunities the people whose realities he shares have of getting their stories told.