TNR: Did getting the Arts Council England endorsement as a writer with exceptional promise feel like a just reward for your years of labour within the literary community?
AG: Yes, it did. I've been submitting my works for publications in journals and literary magazines since 2017. Then, I just wanted my poems and writings to be read by other people. There were rejections, but I tried to be consistent. Getting this endorsement is a validation that my consistency eventually paid off.
TNR: How does it feel to be recognised as one of the best and brightest by a global arts body for your creative talents?
AG: It feels surreal and challenging. Now, I have to do what I was doing before better and more consistently.
TNR: What is your first impression about the United Kingdom and in what ways do you plan to contribute to the growth of the literary community?
AG: My first impression about the UK is its inclusivity. Here, everyone is given a levelled ground to access opportunities irrespective of their backgrounds. It feels good to be in such a place where I can measure the results of the work I put in.
I plan to be an active member of the literary community here in the UK and contribute to the growing number of Black voices.
TNR: As a poetry editor, what do you see in a poem that catches your attention?
AG: It is language. To me, what separates poetry from everyday words is how it elevates language beyond the ordinary. This captures my attention the most in a poem.
TNR: Your first collection of poems, "Ellipsis", has been reviewed to critical acclaim. What inspired this collection?
AG: 'Ellipsis' is a collection of my emotional experiences. Most of the poems there are personal to me, as I can relate them to experiences I've had.
TNR: What would you say has been the highlight of your career as a writer?
AG: Seeing people coming to my inbox to tell me how my words have influenced them or changed their perspective, that's it for me. I believe in impact and influence, and being able to shape people with words is the greatest achievement I look forward to as a writer.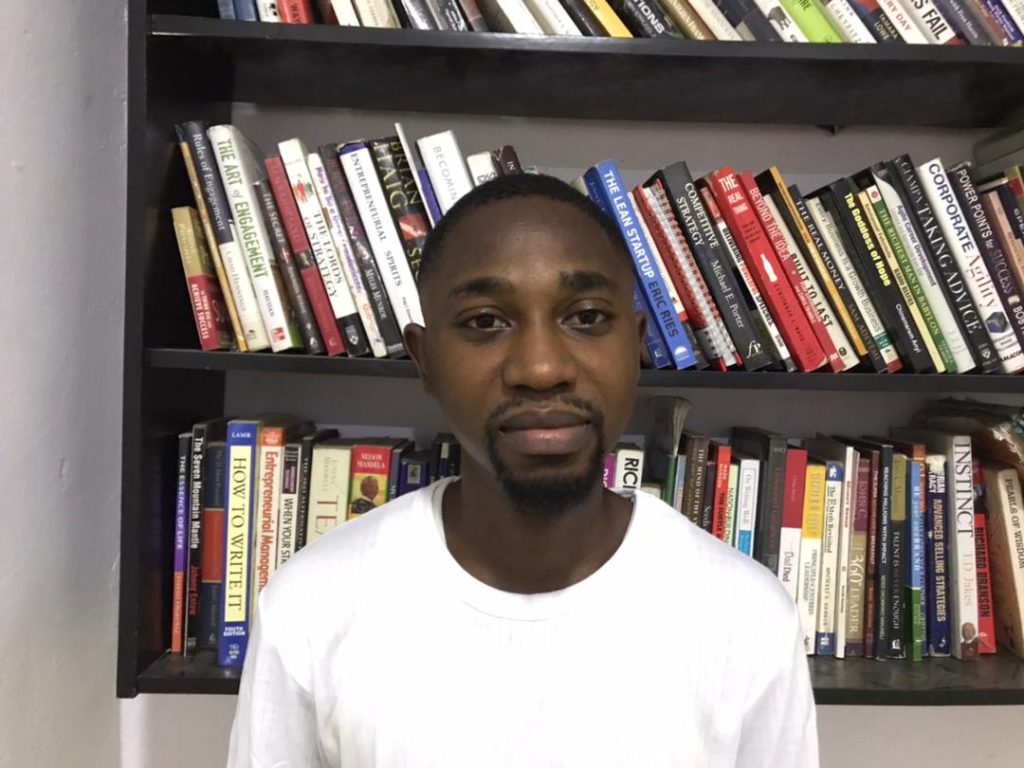 TNR: What books have you read this year that left a lasting impression on you?
AG: That would be Trevor Noah's 'Born a Crime'. Trevor is one artist I respect so much. The book detailed his journey from the trenches of South Africa, and it gave me the encouragement that if he could get to where he is today despite his background, I can reach any heights in my career as a writer too.
TNR: Which writers have inspired you on your literary journey?
AG: There are quite a few. But I'd mention Mary Oliver and Rudy Francisco. Both writers inspire me with how they could trap such emotional weights in simple words.
TNR: What advice would you give to a writer who is not confident in their literary ability? What are the key ingredients to becoming a successful writer?
AG: One thing that steals the confidence of writers is comparison; unhealthy comparison with other writers without putting into perspective the fact that we all are different people with different backgrounds. So I'd say, stop the comparison. Just be focused on being a better writer than you were yesterday and put yourself and your work out there. You have a message that someone needs, and it's a disservice to yourself and your craft if you let a lack of confidence hold you back.
Success is relative. So I'd say the key to being a successful writer is to define for yourself what you want to achieve as a writer and put in the work towards achieving it.